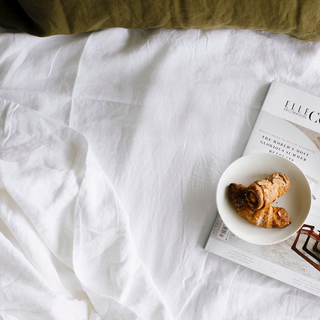 Our Journey to
Make a real and lasting difference
Our sustainability journey began almost 20 years ago, when Hemp Gallery (then known as Hemp Market) was founded by passionate environmentalists Ray & Beatrice Rankin. Our enduring reputation for quality was founded on the belief that products must be designed to last, and last beautifully.
We continue to carefully guard Ray & Bea's legacy today. We are still obsessed with quality, and now we're obsessed with sustainability too.
We have reached a tipping point in global sustainability efforts and awareness. Enlightened brands are embracing positive change. Hemp Gallery Australia is taking action and proudly playing our part in order to make a real difference. We are challenging ourselves to find better, more sustainable ways of working.
We have a clear purpose. We're actively working towards reducing the environmental impact in everything we do; from our raw material and manufacturing process choices to how we package our products. One day, we would like to see our products find their way home with no plastic and no unnecessary packaging. We recognise that sustainability is a journey, and every day we challenge ourselves to find better, more sustainable ways of working.
Our goal is to challenge the status quo and raise the standard. Together, we can make a real and lasting difference to the world around us. 
We are making Hemp Gallery Australia synonymous with sustainability. We are designing a better tomorrow.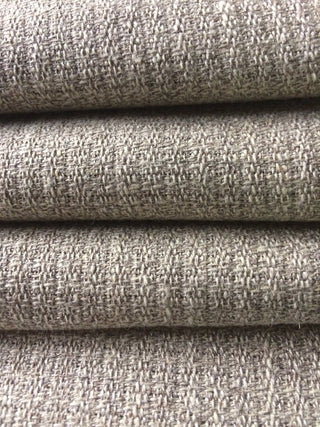 Moving forward with a
A Clear Purpose
Hemp Gallery Australia has been obsessed with quality from day one. Now, we are obsessed with sustainability too. For us, quality and sustainability go hand in hand.
We have a clear purpose, one that our business is united in achieving - to use more sustainable fibres and to be more responsible in production processes. One day we envisage our products finding their way home with no plastic and no unnecessary packaging.
We recognise that sustainability is a journey that requires commitment, innovation and ongoing investment. Every day, we are asking every part of our organisation to find better, more sustainable ways of working. We are committed to working with partners who share our values, and are dedicated to coming on the sustainability journey with us.
This is a challenge that we gladly accept with great pride. This is our contribution.
We're working closely with our partners to challenge them to think about how we can become more sustainable in every part of our business.
People across our business want to contribute more than just profit, and there is a genuine excitement for the journey we're on. We've set up a dedicated innovation team at Hemp Gallery Australia that's examining innovation across all areas of our business, including how we can make all of our products more sustainable.
We are dedicated to educating our employees across our business on our sustainability programs.
We will ensure our employees are equipped to educate consumers on the recycling of products.
We will educate consumers at the markets and in our showroom explaining how our packaging can be recycled.
We are leveraging third party tools that we have invested in to measure brand sentiment and customer loyalty in relation to our sustainability. 
We measure our NPS quarterly and have a metric in place to track the impact of our sustainability efforts in relation to the customer.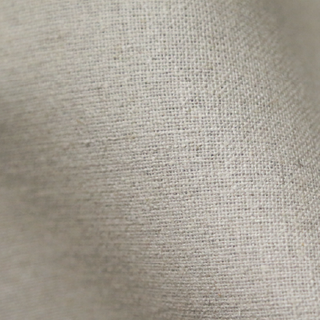 Look forward to
Designing a Better Tomorrow
The essence of sustainability is products that last a lifetime, and that is what Hemp Gallery Australia delivers. When you shop with us, you are free to experience and enjoy our products with the utmost confidence, because every single one has been designed to the highest possible quality standards.
Hemp Gallery Australia has always been synonymous with quality, but now we are challenging ourselves to find better, more sustainable ways of working too.
Each Hemp Gallery Australia bed linen sheet, homewares product or 369 pantry food products is a testament to our ongoing quest to, ultimately, ensure sustainability across every product that bears our logo. Right across the breadth of our business, Hemp Gallery Australia is challenging itself – and our partners – to reduce, reuse and recycle.
Fabrics
Our fabrics are an experience in sustainable luxury.
We source hemp because it is a renewable fibre. We also source cotton, wool and tencel, because they're better for the environment and better for our customers.
Although we love our hemp fabrics, we do have cotton blends. We're committed to ensuring as many of our organic cotton products as possible carry the Global Organic Textile Standards (GOTS) certification, the leading certification worldwide.
Our hemp is grown sustainably in Qingdao, Northern China with little to no chemicals and pesticides. There are no irritants for asthma or allergy sufferers.
Hemp fabric can be used for paper making or can be allowed to degrade naturally, as it leaves no toxic residue.
Packaging
We are continually making our packaging more sustainable and our vision is that, ultimately, all of Hemp Gallery Australia's products will be free of all unnecessary packaging.
We're reducing unnecessary packaging from factory to store and encouraging customers to return packaging for recycling.
All of our bed linen comes without cardboard keeping the bed linen stiff.
For customer deliveries, we reuse all cardboard cartons and boxes, as well as bubble wrap that we have received ourselves, for our customer orders.
Hemp Gallery is a trailblazer in sustainability, showcasing their commitment to carbon neutrality through various eco-conscious practices. Not only do they offset their carbon emissions, but they also ensure minimal waste by reusing boxes and bubble wrap during shipping. Their dedication to reducing environmental impact spans across their entire supply chain, as they continue to set a standard for responsible business practices in the industry. By choosing Hemp Gallery Australia, customers actively contribute to a greener future and support a business that prioritises both eco-friendly production and shipping methods.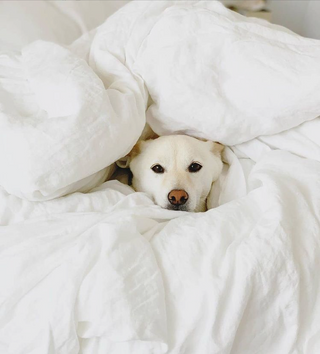 Our thoughts on
Closing the Loop
Hemp Gallery Australia's enduring reputation for quality was founded on the belief that products must be designed to last, and last beautifully. We have always been obsessed with quality and sustainability, and now we're obsessed with sharing that with the world.
Every day, we are asking every part of our organisation to find better, more sustainable ways of working. And this includes developing new thinking about our product lifecycles.
We are challenging ourselves to imagine a different end-of-life for all of our products, a road that doesn't lead straight to landfill. Our goal is ultimately to ensure that every new Hemp Gallery Australia product is designed to consider end-of-life by 2035.
Our efforts towards becoming more circular can be broken into two parts – through end of life and recycling or repurposing to prevent landfill. By designing with end-of-life in mind, more of our products can be recycled or reused, minimising the potential waste going directly to landfill.
We are considering end-of-life for our products more and more across the business. As part of this, we have implemented a number of steps, including introducing a recycling program at our market stalls and showroom in 2012. Since the launch of this program over 1000 kg pre-loved bed linen, towels, skincare containers and 369 hemp seed bottles and packaging have been donated by customers.
We are actively looking for new opportunities for yarns and fabrics that might have otherwise been considered waste. This ensures the value of the fibres is kept in the system and is not lost to landfill.
Since we introduced our bed linen range in 2005 we've been using off-cuts to produce our unique tea towels, produce bags, nut bags and beeswax wraps. And our best-selling printed Boat People tea towel is made from leftover bed linen off cuts that could otherwise be sent to landfill.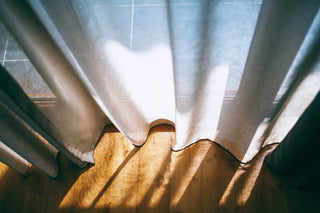 Thinking About
The Common Thread
The journey to sustainability is one that Hemp Gallery Australia is undertaking collectively.
One of the things we are most proud of is the connection that our brand has built to a community made up of our people, suppliers and consumers. This connection has been built up almost 20 years of delivering the very best quality into people's homes and lives.
As a company and a community, what ties us together is our collective hope for a better future for everyone - a future in which everyone sleeps and lives safe.
The desire to make a difference is part of the fabric of our organisation. Every day we look for more ways to contribute and give back.
The love for and support of our communities is one of the most important and personal parts of our sustainability agenda.
For almost 20 years, Hemp Gallery Australia has donated used customer returned bed linen to animal shelters and zoos.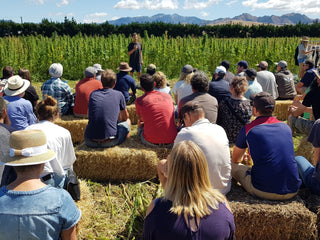 We Support
Sustainable Farming
As hemp is a naturally sustainable plant that does not require herbicides and pesticides, sustainable farming looks differently when working with industrial hemp.
The benefit of being a fibre crop (where the economic product resides inside the stem rather than as a fruit or flower) means hemp does not have many significant pest and disease problems. In most cases, where there are pests and diseases present, there is no significant impact on productivity. Browsing wildlife, grasshoppers and locusts can be pests as can birds. Birds will strip the flowers of seed and harvesting usually begins as soon as there are signs that birds are stripping the seeds.
Little to no herbicides are used in the cultivation of industrial hemp, therefore the land is not damaged. Likewise for pesticides. This means that industrial hemp can be grown on a plot of land consistently, without need for a rotation of crops.
More to explore
Discover other ways Hemp Gallery Australia is striving to do things better.